Bad Credit OK Credit Cards and Prepaid Debit Cards
Advertiser Disclosure
Indigo® Platinum Mastercard® Credit Card
Easy pre-qualification process with fast response
Less than perfect credit is okay
Online servicing available 24/7 at no additional cost
Unsecured credit card, no security deposit required
Account history is reported to the three major credit bureaus in the U.S.
Intro - Balance Transfer
N/A
Surge Mastercard® Credit Card
All credit types welcome to apply!
Monthly reporting to the three major credit bureaus
Initial Credit Limit of $500.00!* (subject to available credit)
Fast and easy application process; results in seconds
Use your card at locations everywhere that Mastercard® is accepted
Free online account access 24/7
Checking Account Required
Intro - Balance Transfer
N/A
First Access Visa® Credit Card
Get the security and convenience of a full-feature, unsecured Visa® Credit Card – accepted at millions of merchant and ATM locations nationwide and online
Reporting monthly to all three major credit reporting agencies
Perfect credit not required for approval; we may approve you when others won't
Easy and secure online application
If approved, pay a Program Fee and you can access the $300 credit limit (subject to available credit)
Receive your card more quickly with optional Expedited Processing (additional fee applies)
Get a result in as little as 60 seconds upon completion of the online application
Select your favorite card design from our gallery, for free!
Online Customer Center available 24 x 7
Issued by The Bank of Missouri
Intro - Balance Transfer
N/A
Credit Needed
Fair/Bad Credit
OpenSky® Secured Visa® Credit Card
No credit check necessary to apply. OpenSky believes in giving an opportunity to everyone.
The refundable* deposit you provide becomes your credit line limit on your Visa card. Choose it yourself, from as low as $200.
Build credit quickly. OpenSky reports to all 3 major credit bureaus.
99% of our customers who started without a credit score earned a credit score record with the credit bureaus in as little as 6 months.
We have a Facebook community of people just like you; there is a forum for shared experiences, and insights from others on our Facebook Fan page. (Search "OpenSky Card" in Facebook.)
OpenSky provides credit tips and a dedicated credit education page on our website to support you along the way.
*View our Cardholder Agreement located at the bottom of the application page for details of the card.
Intro - Balance Transfer
N/A
Regular APR
18.89% (variable)
Credit Needed
No credit check
Netspend® Visa® Prepaid Card
With Netspend Direct Deposit, you can get paid faster than a paper check
No late fees or interest charges because this is not a credit card.
Use the Netspend Mobile App to manage your account on the go and get text message or email alerts (Message & data rates may apply).
Get your tax refund direct deposited to your account and no more waiting in line to cash your check!
Card issued by MetaBank®, Member FDIC. Card may be used everywhere Visa Debit cards are accepted. "Apply Now" for full details.
Intro - Balance Transfer
N/A
Annual Fee
Up-to $9.95 monthly*
Credit Needed
No Credit Check
Related Offers
Monevo - Personal Loans from $1,000 - $100,000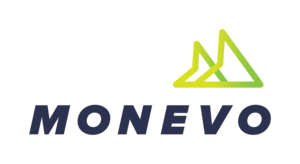 Network of lenders offering loan amounts $1,000 - $100,000
Rates starting as low as 3.49% APR
Solutions available for all credit scores
Funds available as soon as the next business day
No impact on your credit score to check your rates!